Search directories

"A search directory is similar to a search engine in that they each compile databases of web sites.
A directory differs in that it only enters sites that are directly submitted to it and instead of crawling a site they send humans to inspect and decide if your site is worthy of a listing.
The listings are then categorized and normally alphabetized so that the results of any search will start with site descriptions that begin with some number or non-letter character then A to Z."
Yahoo directory Yahoo ! offers an excellent Directory service; above you can see many of the categories in the Yahoo ! Directory.
Yahoo! provides both a search engine and a directory service, and the directory is searchable separately from the rest of their search engine results.
You can also subscribe for RSS updates when new additions are made to directories.
Open
DOAR service provides a quality-assured listing of open access repositories around the world.
Open
DOAR staff harvest and assign metadata to allow categorisation and analysis to assist the wider use and exploitation of repositories. Each of the repositories has been visited by
Open
DOAR staff to ensure a high degree of quality and consistency in the information provided

Other major Directories
About.com
Academic Info
BUBL Link
Directory.NET
DMOZ Directory
Galaxy
Google Directory
Hot Vs. Not: Web Directory
HotSheet
Internet Archive
LookSmart
Power Reporting
Resource Central
Resource Discovery Network
Student Navigator
(a comprehensive set of academic resources)
Subject Directory
Yahoo! Directory
Powered by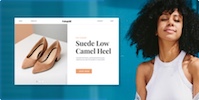 Create your own unique website with customizable templates.