Meta search engines
"A meta search engine is a search tool that sends user requests to several other search engines and/or databases and aggregates the results into a single list or displays them according to their source. Meta search engines enable users to enter search criteria once and access several search engines simultaneously."
Zuula
A meta-search engine, such as Zuula, will search a number of different search engines at the same time.
Zuula is a quick way to get results from all the top search engines.
Yippy
Yippy queries several top search engines, combines the results, and generates an ordered list based on comparative ranking.
Instead of delivering millions of search results in one long list, Yippy groups similar results together into "clouds." Clouds help you see your search results by topic so you can zero in on exactly what you're looking for or discover unexpected relationships between items. The clouds help you find results you may have missed or that would be buried deep in a ranked list.
Ixquick
When you search with Ixquick search engine, you are searching many popular search engines simultaneously and anonymously.
IncyWincy
Incy Wincy searches the 'Invisible Web', areas of the web which are not searched by engines such as Google. Incy Wincy has over 200 million pages spidered and indexed and hundreds of thousands of search engines are indexed and searchable.
Ambiently
Ambiently is a web discovery engine. While a search engine answers your query with a list of web links, a discovery engine provides you with relevant web links directly from any webpage you are on. These web links will lead you to webpages related to the page you are viewing, help you find more new information, and even surprise you with unexpected and useful web resources. (From the Ambiently webpage)
More Meta Search Engines
Excite
Fazzle
Infogrid
Kartoo
Mamma
Metacrawler
Surfwax
Turbo10
Vivisimo
Webcrawler
Powered by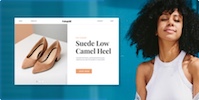 Create your own unique website with customizable templates.