Below are resources that will help you cite your sources for either a Bibliography or Works Cited page. There are several ways or 'styles' to cite information. Generally speaking, Social and English use MLA and Science uses APA. If you are uncertain which style to use, ask your teacher.
b) Citing Sources:
c) Evaluating Information:
LONG ISLAND UNIVERSITY Citation Styles for Research Papers

Powered by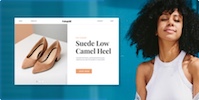 Create your own unique website with customizable templates.