Direct Links to know India better

National Identity Elements of India Physical BackgroundDemographic Background
The Polity
Culture and Heritage Related Information Indian HistoryMonumentsPeople and LifestyleOrganisations engaged in Cultural Activities

Ramakrishna Mission Institute of Culture, Kolkata(External website that opens in a new window)

Anthropological Survey of India(External website that opens in a new window)

Archaeological Survey of India(External website that opens in a new window)

National Archives of India(External website that opens in a new window)

National Mission for Manuscripts(External website that opens in a new window)

National Museum(External website that opens in a new window)

National Museum Institute of History of Art, Conservation and Museology(External website that opens in a new window)

National Library(External website that opens in a new window)

Central Secretariat Library(External website that opens in a new window)

Centre for Cultural Resources and Training(External website that opens in a new window)

North Central Zone Cultural Centre (NCZCC)(External website that opens in a new window)

North East Zone Cultural Centre, Dimapur, Nagaland(External website that opens in a new window)

North Zone Cultural Center, Sheesh Mahal, Patiala(External website that opens in a new window)

Eastern Zonal Cultural Centre (EZCC)(External website that opens in a new window)

South Central Zone Cultural Centre (SCZCC)(External website that opens in a new window)

Indira Gandhi National Centre for the Arts(External website that opens in a new window)

National Research Laboratory for Conservation of Cultural Property
World Heritage Sites
National Academies

Lalit Kala Akademi(External website that opens in a new window)

Sangeet Natak Akademi(External website that opens in a new window)

National School of Drama(External website that opens in a new window)

Sahitya Akademi
Visual Arts and Literature
Mass Media

Cinema(External website that opens in a new window)

Radio(External website that opens in a new window)

Television
States and Capitals Union Territories and Capitals Districts of India Choose the States/UTs to know about their respective districts.

States Union Territories Kids Related Information Children's Day Source: National Portal Content Management Team

Related Links:
65th Republic Day Celebration
Know about Awards Facets of the Nation
The Code of Conduct of the Indian National Flag, which has been dubbed as Flag Code of India, 2002 (File referring to external site opens in a new window) is an attempt to bring together laws, conventions, practices, and instructions for the guidance and benefit of everyone concerned.
Download National Flag of India (gif - 2 KB).
The song Jana-gana-mana, composed originally in Bengali by Rabindranath Tagore, was adopted in its Hindi version by the Constituent Assembly as the National Anthem of India on 24 January 1950. It was first sung on 27 December 1911 at the Calcutta Session of the Indian National Congress.
Download Audio - National Anthem of India (871 KB, 0:52 Sec.)
Curtsey
Powered by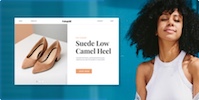 Create your own unique website with customizable templates.