Ballad
What is a Ballad? A Ballad is a poem that tells a story, which are often used in songs because of their
rhyme
. A ballad is a poetic story, often a love story.
As I was walking down the street
I saw two people in secret meet
The second one said to the first
'You have some news to quench my thirst?'
'In behind the old, damp shed
There lies a noble man slain, dead
And no one knows he lies in strife
Except his dog and lonely wife
With master gone where no one knocks
His dog has left to chase a fox
His wife has found somebody new
His house is left for all to view
Though it's been empty for a while
We'll be warm and dry in half a mile
For now we can take comfort there
We'll flee the place when it grows bare
​Many people knew the noble man
But none do care where he has gone
Over his grave, all do ignore
The wind shall blow forever more.'
Courtesy:
Young writers
Videos
Powered by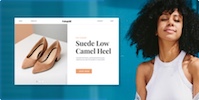 Create your own unique website with customizable templates.